Välkommen till Sverige! - Welcome to Sweden!
Our second students Erasmus+ mobility in our project Be A.C.T.I.V.E., Be Happy (Project Number 2020-1-DE03-KA229-077137-2) took place. Everybody was looking forward to finally reuniting with our European friends. Our project's main goal was "Teamwork" this time, so we had a large number of cool and cooperative activities. The week flew by so that we can't wait for the next mobility in Germany in September.
Sunday
The bags were packed and everyone was ready for the trip to the country of Vikings and Köttbullar. But before getting there, we had to do a long train ride from Gütersloh to Cologne Airport. So, quickly taking one last photo in our hometown and off we went!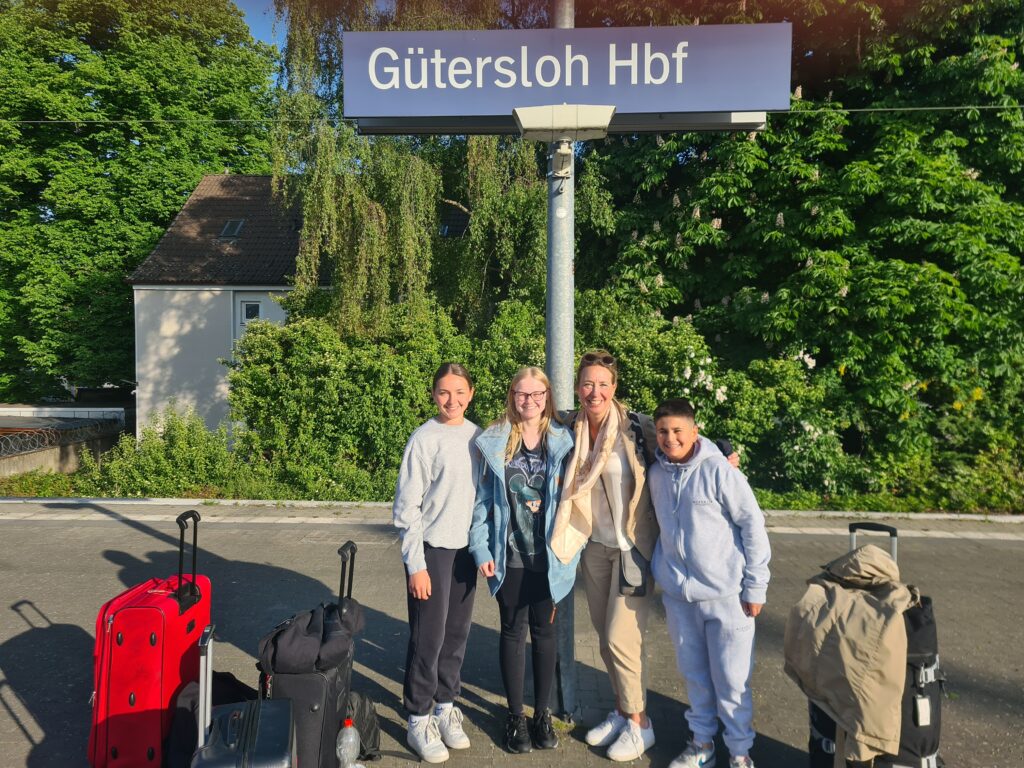 We arrived at the airport quite early, so we still had enough time to enjoy a small lunch and to spend some time with the foosball before we were allowed to board our plane and finally took off to the very north of Europe.
When we landed in Copenhagen (Denmark), the sun already promised it would be a wonderful week in northern Europe. We quickly grabbed our luggage from the reclaim before we were warmly welcomed by our Swedish hosts and even met our Turkish friends. Now off to the platform where our train took us to Sweden in no time (never have I ever seen a more beautiful border).
For the teachers the journey ended in the beautiful city of Malmö where they had their rooms in different hotels. Our Swedish hosts took the students to Svalöv where they finally met their host families. A long and hard day ended and everybody was both happy and excited about the coming week.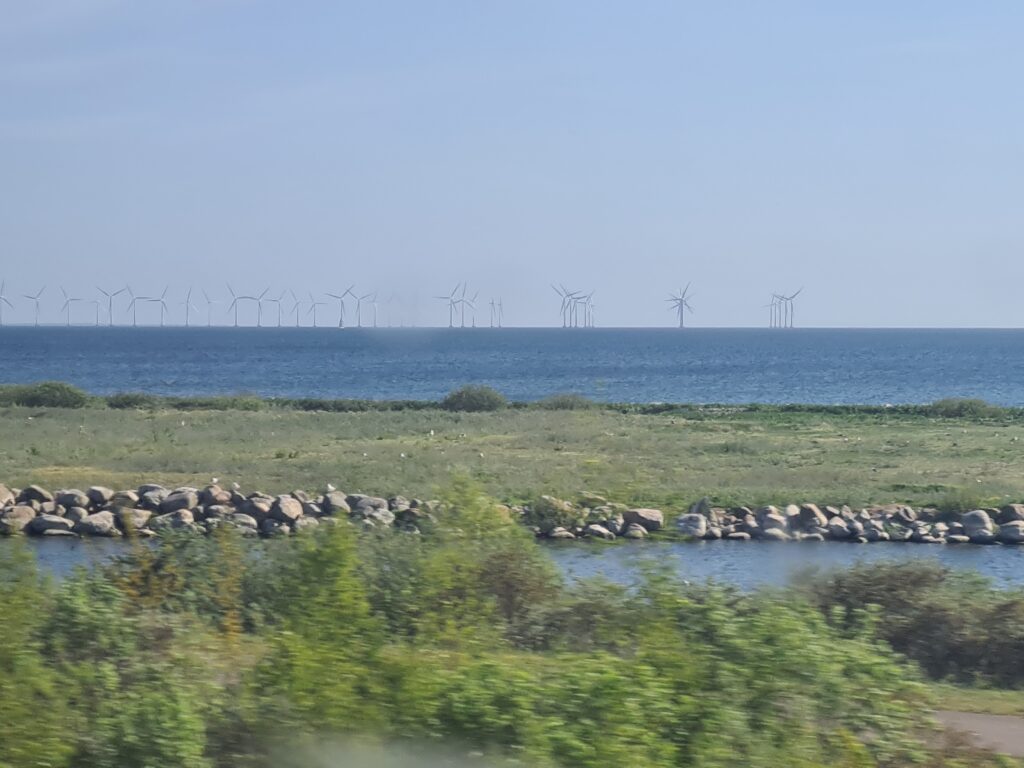 On Monday, when we arrived at Linåkerskolan in Svalöv, we first went into the canteen and introduced ourselves to the other students and our host teachers Mia, Adam and Ola. Then we went to the kitchen to make cinnamon buns together. We were in groups with Swedish kids. It was really fun and the buns were super tasty.

After that we walked around Svalöv, the town we lived in during our stay. In the afternoon we went to a lake with the host families and met the other host families with their guests. We grilled sausages for dinner and enjoyed them with bread. At the end of the day I was tired but it was a funny day.
On Tuesday we went to the National Park where the teachers put us into groups of 4 or 5. Then we went hiking through the National Park. it was very beautiful and funny. At the end we even saw some snakes.
At lunchtime we had a break and ate some delicious food made by our Swedish hosts. After the break we first boarded the wrong bus. It was super funny when we figured out. In a second attempt we finally got to the Moose Park where we saw four of these beautiful creatures and were even allowed to feed them and take pictures.
On Wednesday we went to school together with our hosts. With all the students and teachers we went to the ferry harbour of Landskrona. The ferry took us to the island of Ven.
We rented some bikes and rode around the whole island in mixed groups. Together we discovered the island and enjoyed the wonderful view over the sea. Some of the students went to the beach or had some ice cream. When one girl got lost, we looked for her together until we found her. In the late afternoon we met again and took the ferry back to Landskrona. From the ferry station we went back to school by bus where our host families were already waiting for us to pick us up. It was a hard but nice day with lots of activities in the nature.
On Thursday we went to the football stadium of Malmö FF and had a guided tour. It was interesting to see the pitch, the huge restaurant and the museum. We were even allowed to go into the president's box where we had an amazing view.
Then we went to a local Ikea store where we had had a typical lunch before we had a walk through the store itself. In the afternoon we went to "Prison Island". It was like several escape rooms with different levels of difficulty that you could try to solve one after another, together with your group. If one room was too hard to solve, you could just leave and try another one. We worked in mixed groups and we had to work together to solve all the mysteries. It was really fun. After that we went to "Emporia", a huge shopping mall.
On Friday we went to the city of Lund. Mia, Adam and Ola showed us a church where we went into. It was very exciting to see the beautiful sanctuary and the old sacristy.
Then we had leisure time and our Swedish friends showed as some cool stores in the city centre. When we became hungry we went to Subway where we had some delicious sandwiches. We also bought some teddy bears as a symbol for our friendship.
Then it was time to say goodbye. In the school canteen we listened to the headmaster´s speech one last time before we got our certificate of attendance. Time flew, was it really Friday already???
But before each of us departed in different directions again, we went bowling together in the evening and the Swedish teachers got us very delicious pizzas. It was an amazing day.
On Saturday, the host families kindly took us to the train station where we had to say both goodbye and thanks that we were allowed to be with them. The Swedish teachers brought us to Malmö where we met our teachers. Since our flight home departed on Sunday, we spent the night in our teachers´ hotel. But before we left Sweden on Sunday, we made a tour to neighbouring Copenhagen. Isn´t it fantastic to change countries in no time and without any border controls? We walked through the beautiful Danish capital and made a boat tour to see many of Copenhagen's fantastic sights.
A great day and an unforgettable week finished and we went back to the hotel in Malmö where we enjoyed the last evening in Sweden. The next day we left to Gütersloh.
TACK SVERIGE OCH HEJDÅ!
Authors: Kristina (8a); Alman & Saskia (both 8c); Mrs Tenge-Rietberg & Mr. Kielgast